A UNIQUE SEMANTIC MATCHING PLATFORM
Smartology has developed a robust and scalable platform, making it simple for clients to build relevant branded content creatives within standard IAB units across both desktop and mobile. The SmartMatch platform automatically creates contextual advertising using brands own content and presents on publishers sites alongside contextually relevant, suitable articles.

Or for those more technically minded:
Smartology's proprietary base technology uses machine learning and NLP to read publisher and branded content globally, producing semantic profiles to match content contextually in dynamic creatives with greater accuracy than current solutions. It also avoids placements alongside inappropriate subjects to keep your content brand suitable.

Let us take the complexity on so you can focus on crafting high quality content.
campaign management
CREATIVE SELECTION

BUDGET / CURRENCY

DURATION

GEO TARGETING

BRAND SUITABILITY

PUBLISHER VERTICAL
With a simple & intuitive user interface, specifically target countries or regions. Omit association with negative topics via semantic brand safe keyword exclusions, plus any additional customisable keywords.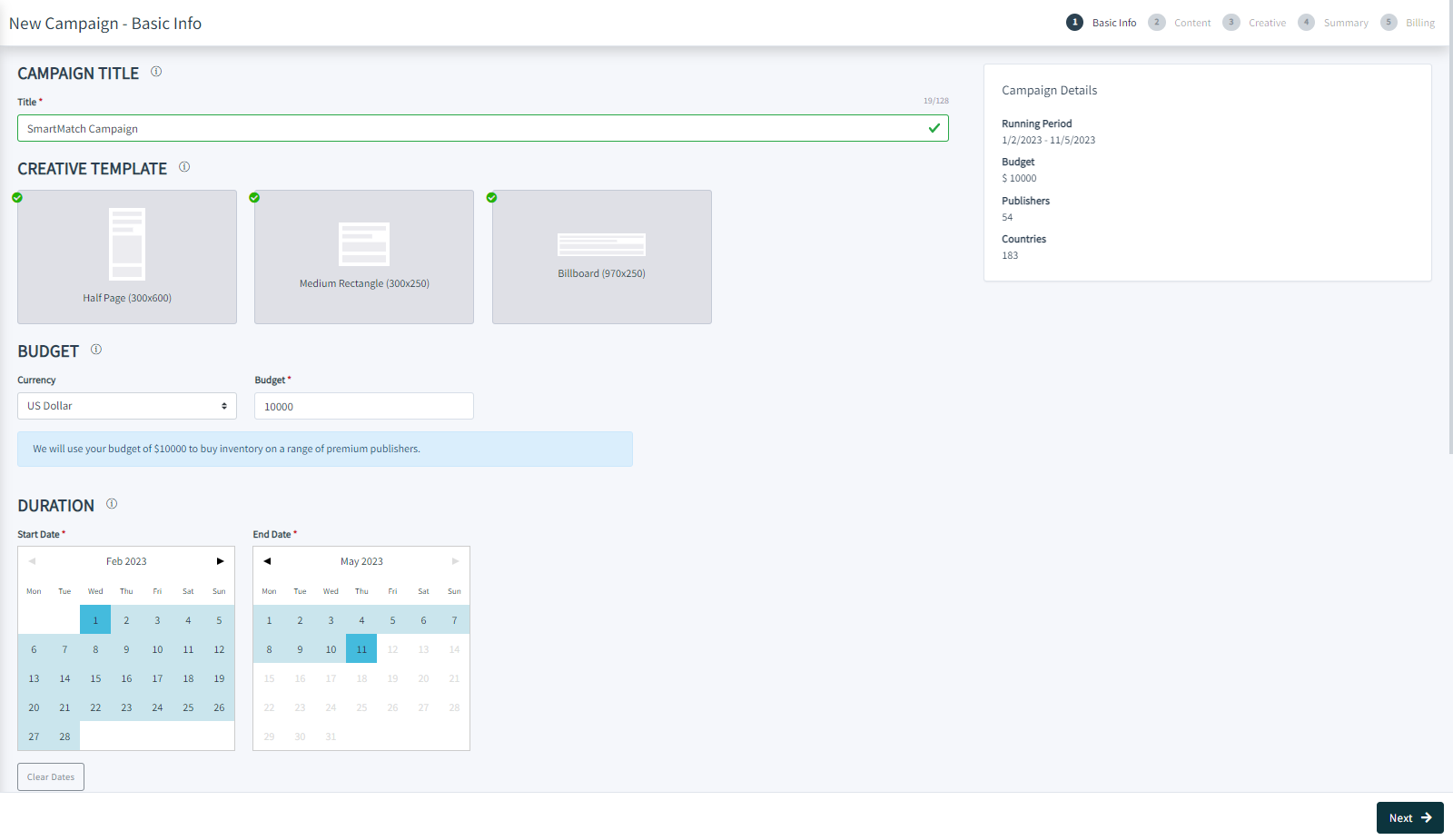 How are we different?
Contextual advertising solutions currently require brands to produce static creatives at significant cost.
SmartMatch automates the build of content led dynamic creatives for brands, freeing up budget to focus on amplification.
Contextual advertising solutions require manual, keyword tagging per creative, limiting number of creatives and contextual accuracy.
SmartMatch automates semantic tagging of all branded content, unleashing all of a brand's content with higher match accuracy.
Native advertising solutions are not contextual experts and rely on broader targeting techniques often amplifying content with less focus on premium publisher placements at the expense of quality matches and performance.
SmartMatch has a decade of contextual only expertise working with the world's leading premium publishers ensuring the highest quality matching of content in the most premium environments.
HOW TO MAKE THE MOST OF YOUR CONTENT
SmartMatch campaigns can be quickly and efficiently generated using existing content, however, the most successful campaigns adopt a best practice approach.
Our Best Practice Guide outlines top tips for setting up a successful SmartMatch campaign and details the use of both editorial and media content.
How Do I Leapfrog My Competitors?
The Creative Is The Story.
Make It Count.