A UNIQUE SEMANTIC MATCHING PLATFORM
The SmartMatch™ SaaS Self Service Platform
Smartology has designed an innovative and scalable platform which makes it accessible for clients to build relevant branded content to then advertise within approved IAB units, across desktop and mobile. The SmartMatch™ platform utilises machine learning and natural language processing to contextually match client-branded content with online articles from world-leading publishers' websites.
campaign management
CREATIVE SELECTION

BUDGET / CURRENCY

DURATION

GEO TARGETING

BRAND SUITABILITY

PUBLISHER VERTICAL
With a simple & intuitive user interface, specifically target countries or regions. Omit association with negative topics via semantic brand safe keyword exclusions, plus any additional customisable keywords.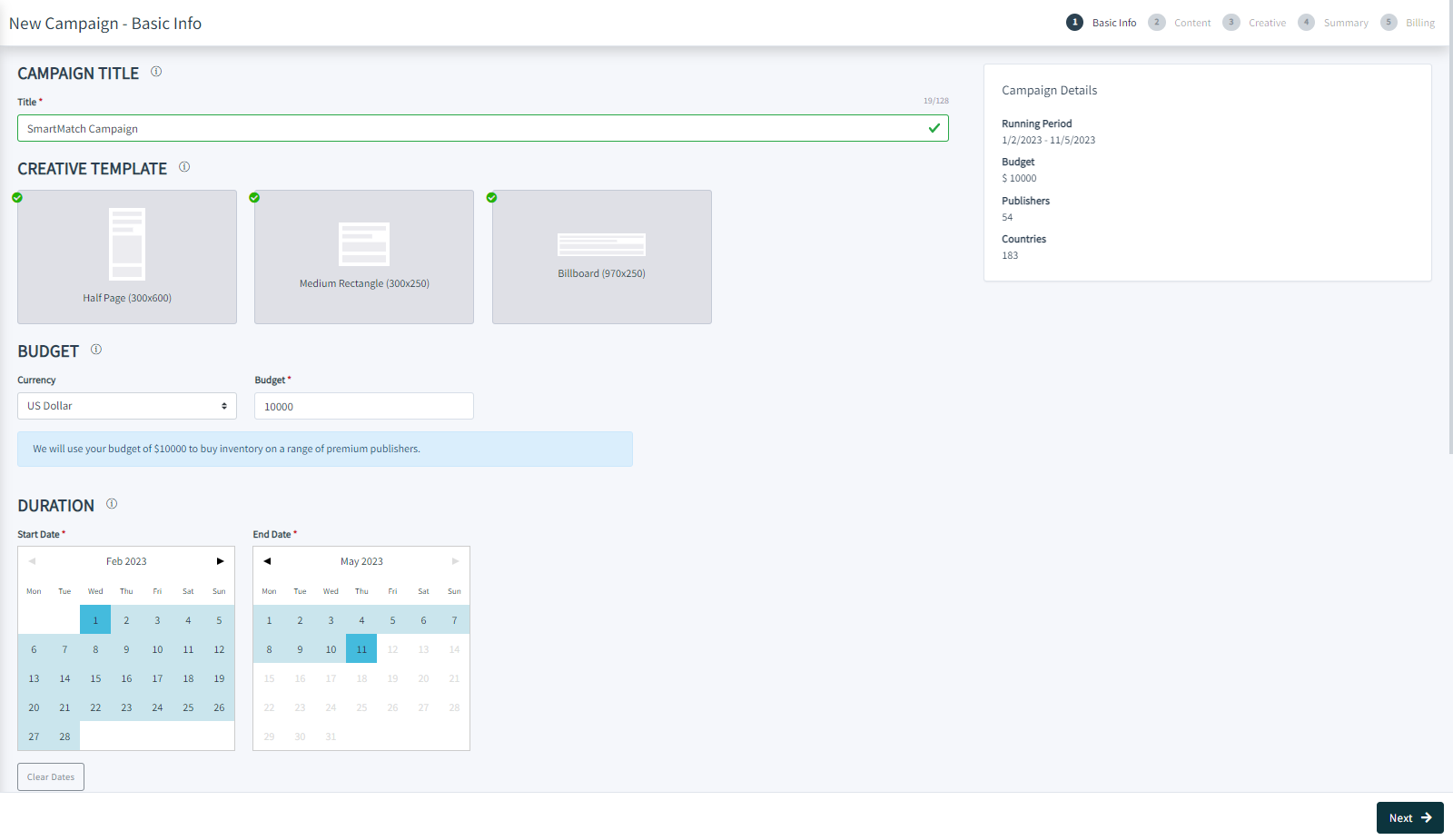 content management
UPLOAD CONTENT URLS

AUTOMATED TAGGING

EDITORIAL / VIDEO / AUDIO

CONTENT SHOWCASE

ADD / PAUSE CONTENT
Copy & paste client content URLs for easy content creation. SmartMatch™ will automatically scrape and build semantic profiles for each URL submitted to match against publisher profiles.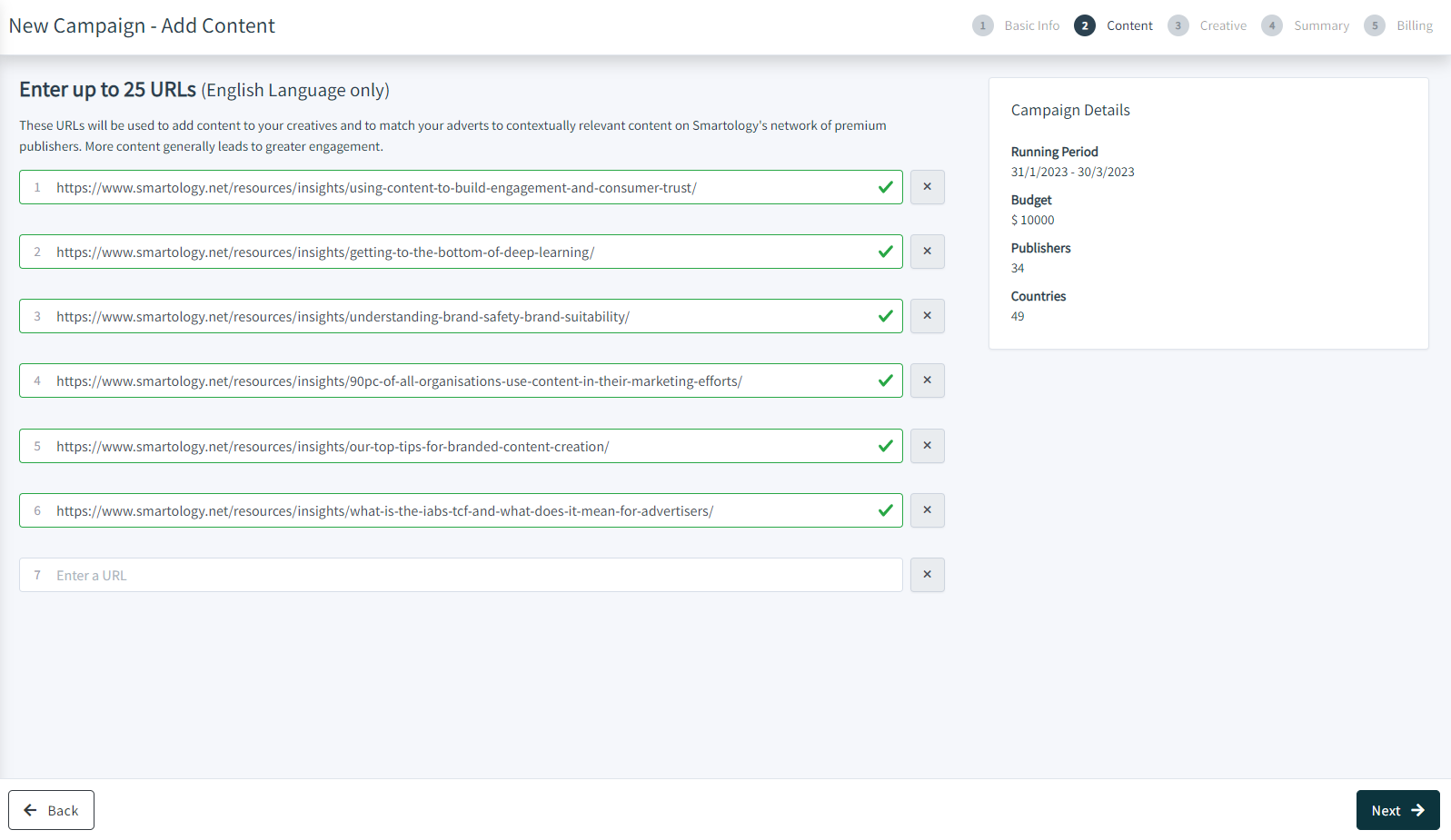 dynamic creatives
AUTOMATE CREATIVE BUILD

CUSTOMISE CONTENT / IMAGE

CUSTOMISE CREATIVE

ADD BRAND LOGO

ADD 3rd PARTY TRACKING
SmartMatch™'s Creative Dashboard makes it simple to edit headlines, copy and images, as well as customise to fit your brand needs. Easily implement third party impression, click, and post-click trackers.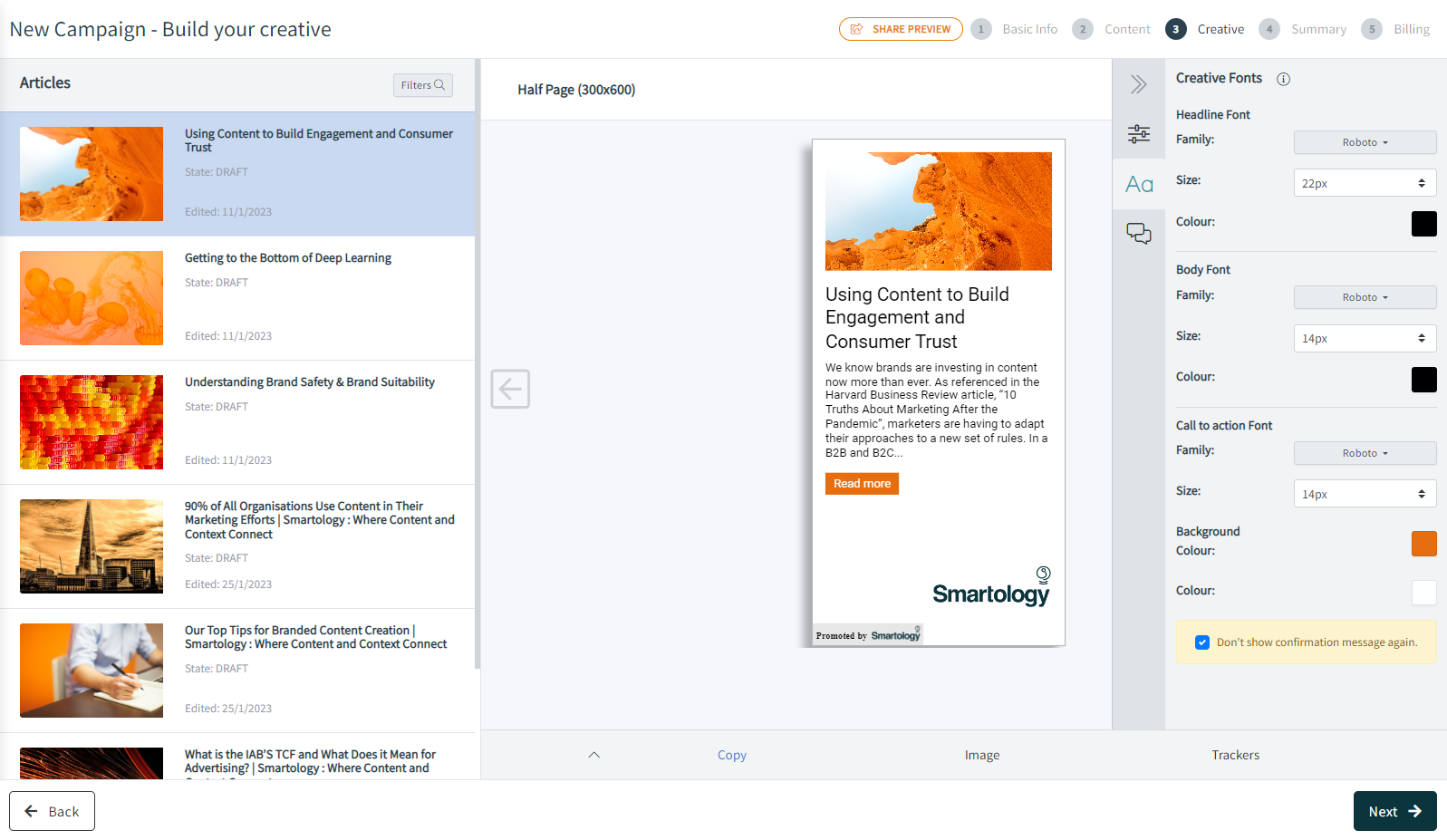 reporting
OVERALL CAMPAIGN STATS

CAMPAIGN STATS PER PUBLISHER

CAMPAIGN CONTENT STATS

ADVANCED TREND ANALYSIS
Reporting dashboards provide overall impressions / clicks / costs per campaign and clicks per client content item.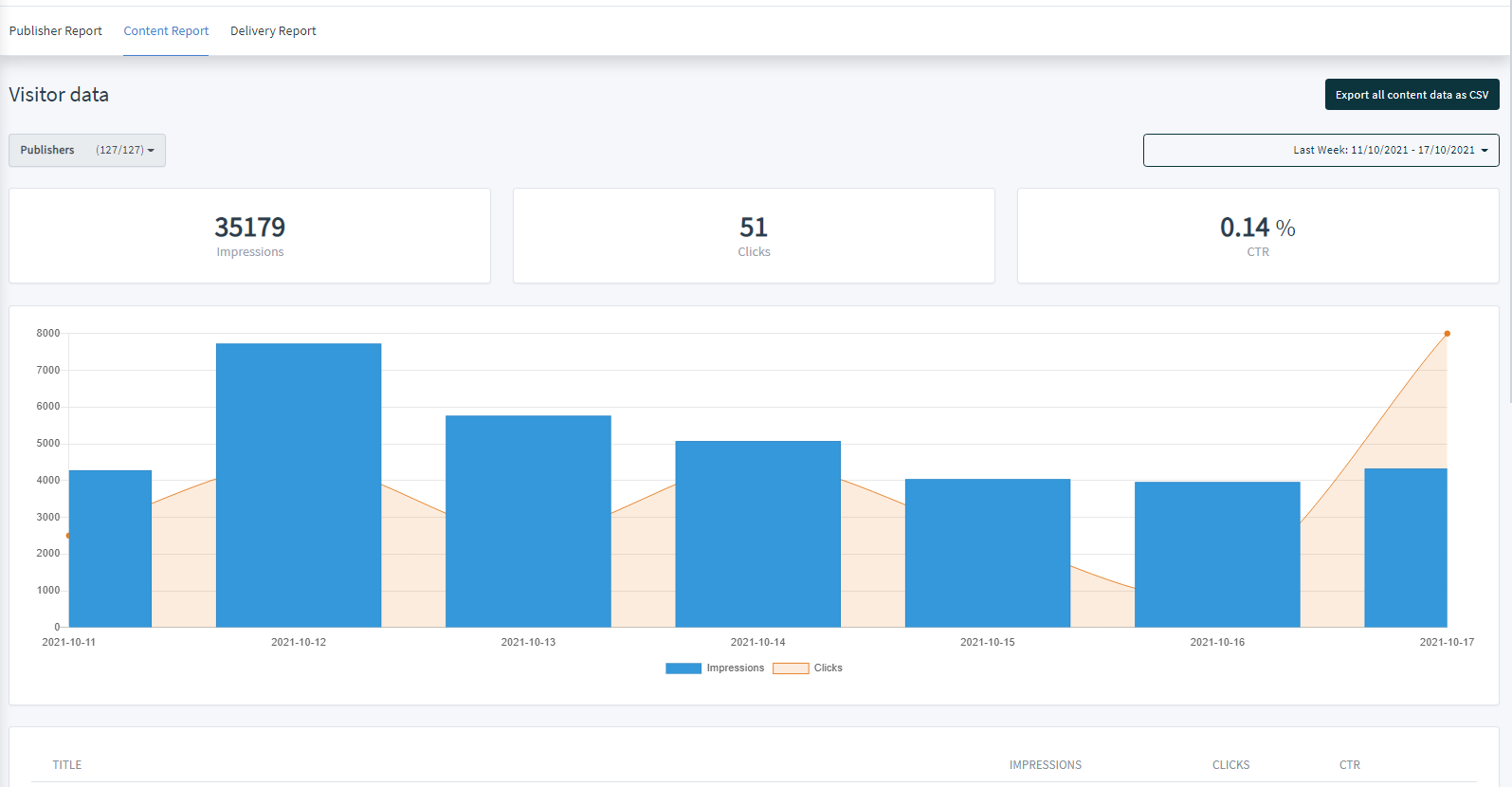 The Challenge
Simplicity - How can brands promote their content quickly and easily?
Privacy - How can a privacy-first solution drive higher engagement than audience targeting?
Brand Safety - How can brands ensure exposure in trusted titles alongside brand safe articles?
The Solution
Simplicity - Automate content tagging and creative build
Privacy - a cookie-free SaaS platform to contextually promote content
Brand safety & suitability - exclude sensitive topics across known premium titles
HOW TO MAKE THE MOST OF YOUR CONTENT
SmartMatch™ campaigns can be quickly and efficiently generated using existing content, however, the most successful campaigns adopt a best practice approach.
Our Best Practice Guide outlines top tips for setting up a successful SmartMatch™ campaign and details the use of both editorial and media content.